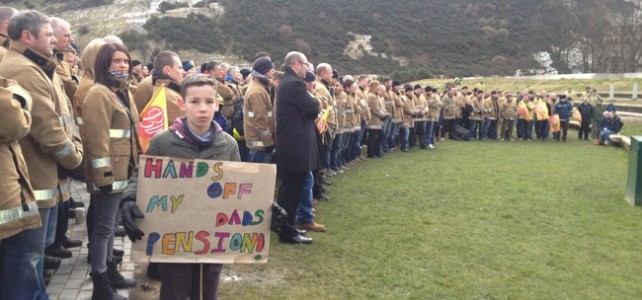 Firefighters assembled from all parts of Scotland to show the strength of feeling regarding the proposed changes to their pension schemes. We estimate that over 350 FBU members attended and over 170 Scottish Police Federation members, who are facing changes to what is a similar scheme to our own, joined them. This was a very impressive show by members and something that politicians cannot ignore.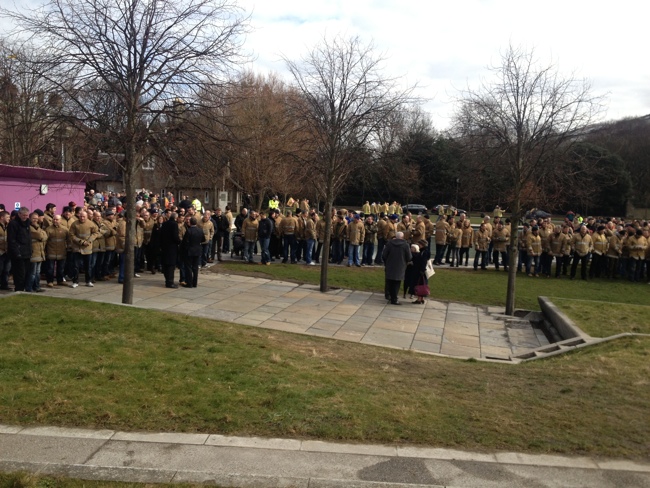 The assembled crowd heard from;
FBU National Officer Sean Starbuck on the crucial points of this campaign, especially around the Capability issue. 
Ken Macintosh MSP, Shadow Finance spokesman, spoke and pledged support for the campaign.

Kenny MacAskill, Cabinet Secretary for Justice, reiterated the Scottish Government opposition to these changes, calling them immoral, but also stated that words were no longer sufficient and that the SG would be looking to do what they could to help, within their limited powers.

Roseanna Cunningham, Minister for Community Safety spoke on her appreciation of what members do for their communities and the reality of our occupation, she also commented on the efforts that were being made by working with the FBU in Scotland to identify areas that may assist.

Calum Steele of the SPF said that to devolve control of fire and police services, budgets etc. but not their pensions was preposterous and that this imposition from London was damaging both pensions and the services.

Matt Wrack FBU General Secretary reiterated the FBU opposition to this imposition, especially in light of the evidence that the union had submitted. He suggested that that if the issue wasn't resolved, people might well be seeing a lot more of firefighters on the streets.

Scottish Secretary John Duffy, summed up by saying that politicians of all parties had been given a clear message from the rally, that we will not go away and we cannot be ignored.
The rally was held in good spirits, with a great turn out and was a credit to both the FBU and SPF. There was also an opportunity for members to meet with some of the MSP's who came out to meet the crowd, including; Christine Grahame, Lewis MacDonald, Gordon MacDonald, Colin Keir, Colin Beattie, Jenny Marra, Nigel Don, Christina McKelvie, Ken Gibson, Bill Kidd & Sandra White.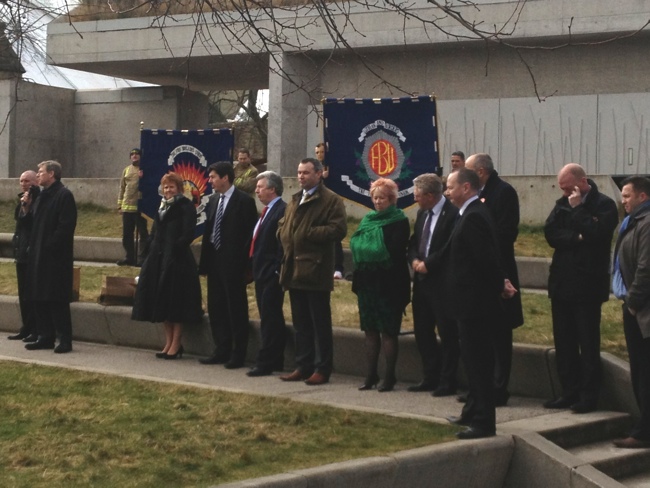 The FBU General Secretary, National Officer, Scottish Chair and Secretary then attended a positive meeting with Kenny MacAskill, where he reiterated the Scottish Government willingness to try and assist in finding a resolution.
The Scottish Officials wish to record their thanks to all who attended, to the local officials for making the transport arrangements and to the UK officials for their attendance and input.