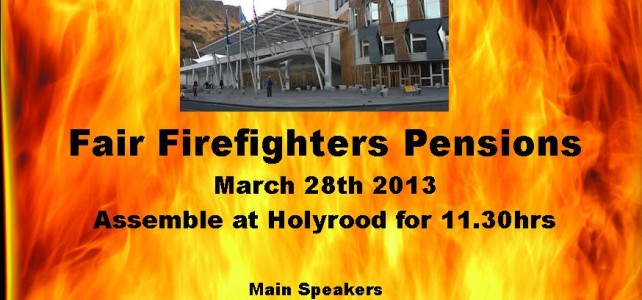 Planning is well underway for the pensions rally and demonstration on 28 March.
Members will be arriving from all over Scotland and will assemble in front of the Scottish Parliament.
Details of travel arrangements will be circulated but do make sure you get a seat on the bus by booking early. Contact your branch rep for more info.
The General Secretary Matt Wrack will update the rally on the current position.
Other speakers will be confirmed nearer the time.
Please circulate the poster widely and encourage a good turn out. Our politicians need to know the stength of feeeling.