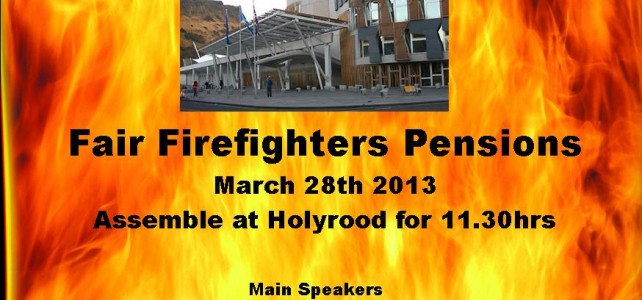 The FBU will be holding a rally and demonstration at the Scottish Parliament on 28 March.
Details of travel arrangements will be listed on this site and through local officials.
A good attendance is required as we press our campiagn for,
Affordable, sustainable and fair pensions.
Further details will follow.
A pdf flyer is available for printing and placing on notice boards.
The General Secretary is now confirmed as a speaker