FIREFIGHTERS' UNION MOURNS FORMER GENERAL SECRETARY KEN CAMERON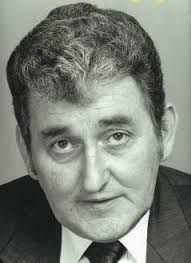 The Fire Brigades Union (FBU) is extremely saddened to hear of the death of its former general secretary Ken Cameron who died yesterday (16 May 2016).   
Ken Cameron, who led the FBU through some very challenging times during his leadership between 1980 and 2000, was very well liked and respected by firefighters. He protected their pay and conditions throughout the Thatcher years and fought off the threat of privatisation of the fire service which was being mooted by right wing think tanks at the time.   
A Labour party member and well known left winger who described himself as 'a socialist and a comrade', Cameron was a keen internationalist. He made the first pro Palestine resolution at the TUC in 1982 which was critical of the Israeli regime, and was firm friends with the anti-apartheid movement in South Africa. The former FBU leader's relationship with Nelson Mandela resulted in the ANC leader becoming an honorary member of the FBU in 1990. Mandela wrote a personal letter of thanks to Cameron when he retired from the FBU. 
Cameron was also known and applauded for his close links with the National Union of Mineworkers under the Thatcher government, and for the immense moral, political and financial support he gave the striking miners on behalf of the FBU. 
Matt Wrack, FBU general secretary, said: "We are all feeling a tremendous sense of loss at the passing of Ken Cameron, as will the rest of the Labour movement. Ken was a forward thinking, socialist union leader who devoted many years of his life to ensuring that firefighters' pay and conditions were protected following the fallout from the strikes of 1977-78. He was also a champion of international causes such as Cuba, South Africa and Palestine, causes that weren't especially popular or fashionable at the time. Ken defended everything that was good about the work of firefighters.  
"He will be much missed by this union and by firefighters all around the country. His work with us will never, ever be forgotten."   
Alan McLean, FBU president, said: "Ken was a humble man, small in stature but who walked with giants, counting Fidel Castro and Nelson Mandela as friends and comrades. Ken will be mourned not only by our movement but by workers all over the world."